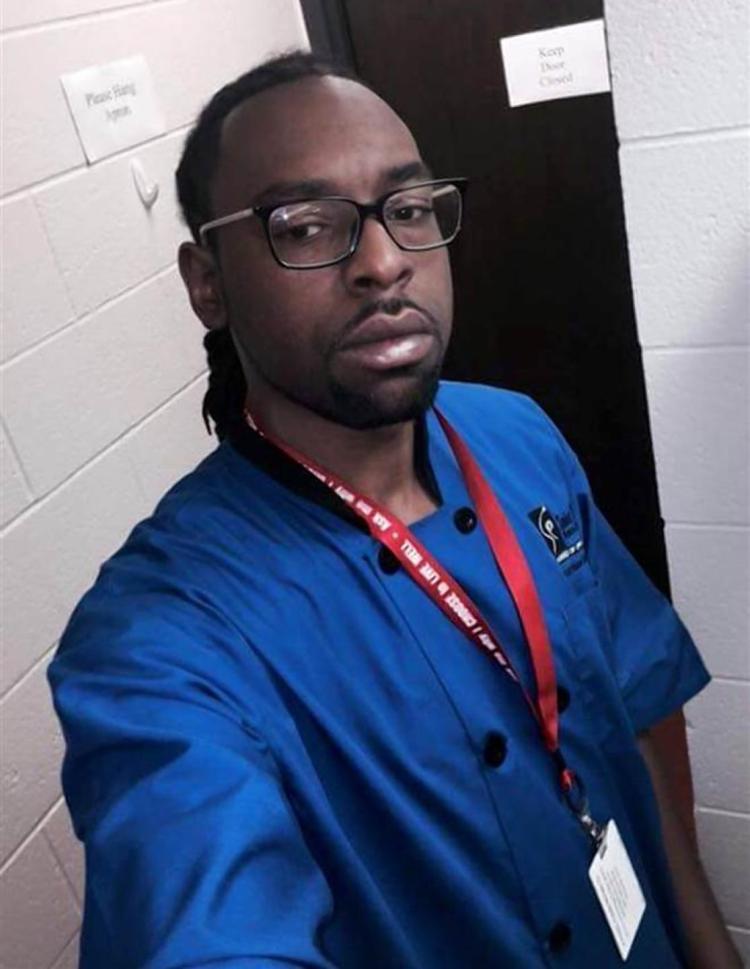 As you know, the cop who shot to death Philando Castile last summer was
acquitted
, which generated a lot of outrage. I don't know enough about the detail of the death of Philando Castile to know whether the verdict in the trial of the cop who shot him was a miscarriage of justice. Of course, I have seen the
video
, but although it looks bad it also doesn't show what led to his being shot. I wouldn't be surprised if this shooting was unjustified, but I'm not in a position to know that. Neither are the overwhelming majority of people who comment on that verdict, only they apparently don't realize that. What I know is that the members of the jury, who are among the handful of people that are in a position to opine on this, thought the shooting was not unlawful. I also know that,
according
to one of the jurors, the only two black people on the jury were in favor of acquittal.
Of course, a jury can be wrong, but it doesn't change the fact that, given what I know about this case (which is not a lot), the only reasonable thing for me to do is to conclude that the shooting was probably not unlawful. It's possible that, if I spent more time investigating the case, I would be in a position to disagree with the jury. However, I only read a few articles about it, so I'm not. (For what it's so worth, the best thing I have read on this tragedy so far is Robert VerBruggen's
article
in the National Review, which strikes me as very reasonable.) Again, neither are most of the people who protest against the verdict, but when it comes to race people in this country are just incapable of being rational. Now, even if the shooting was not
unlawful
, it doesn't mean that it was 
morally
justified. But I'm also not in a position to assess that and, in all likelihood, neither are you. Anyway, since I'm not in a position to comment on this case in particular, that's not what I'm going to be talking about in this post. What I want to talk about is a claim that I hear everywhere after that kind of things happen.
Indeed, it's truly fascinating to me what nonsense people say every time a black person, especially if they were unarmed, is killed by the police in the US. If you didn't know anything about the US and listened to what people say on television, you would think that black people risk their life every time they run into the police, even if they're unarmed and just going about their business. For instance, after Philando Castile and Alton Sterling were killed last summer, Don Lemon claimed that he had to comply with the police "because [he wanted] to stay alive". Around the same time, Ray Lewis, a former American football player (who incidentally was convicted of obstruction of justice in connection with the murder of 2 men), declared on television that "as a black man, you're fearful to walk out of your house now". I could multiply the examples until Christmas, but I'm sure you get the idea. In fact, if we hang out around the same kind of people (which is likely since you are reading this blog), you have no doubt heard that kind of claims before.
Yet it takes less than 5 minutes to show that such hysteria has absolutely no basis in fact. Indeed, according to the data collected by the Washington Post, 963 people were killed by the police in 2016. Only 16 of those were unarmed black men and, although several of them were attacking a police officer in one way or another when they were killed, let's just pretend for the sake of the argument that all of them were just going about their business. Now, according to the US Census, there was approximately 21.5 million black men in 2013. (I'm just going to assume it was the same in 2016, even though it had probably increased a little.) So the probability that an unarmed black man who is just going about his business will be killed by the police in any given year is one in more than a million…
To get a sense of how small a probability that is, you just need to know that a black man is literally more likely to be struck by lightning. Indeed, according to the National Weather Service, 300 people are struck by lightning every year in the US. Assuming that members of every racial group are equally likely to be struck by lightning, it means that approximately 40 black people are struck by lightning in the US every year. (Since black people are more likely to live in urban areas and people are presumably more often struck by thunder in rural areas, this probably overestimates somewhat how likely a black person in the US is to be struck by lightning, but I doubt that would change my conclusion and I have no way of correcting for that problem.) If we assume that half of them are men, it means that approximately 20 black men are struck by lightning in the US every year, which is still more than the number of black men who were killed by the police even though they were unarmed in 2016. (Again, since men probably spend more time outside than women, this assumption is probably simplistic but it doesn't really matter.) 
Yet, for some reason, you don't hear Lewis explain that he's afraid to leave his home because he might be struck by lightning…
Now, you may object that I restricted myself to 
unarmed
black men killed by the police, which is true although not doing so would not make any meaningful difference. But it's not because I think there can't be wrongful shootings by the police of armed people, it's because liberals often talk as if the mere fact that a man killed by the police was unarmed showed that the shooting was unjustified. In fact, an armed person can be wrongfully shot by the police, just like an unarmed person can be justifiably shot by the police. Indeed, if you
look
at the details of the cases of unarmed black men killed by the police reported in the Washington Post's database, you see that in many of them the decision to shoot was probably justified because, although the men in question were unarmed, they were clearly putting the lives of police officers in danger. To mention only the most famous example, Michael Brown's shooting by Darren Wilson in 2014  was clearly justified (even Ta-Nehisi Coates, the darling of the liberal intelligentsia,
had
the honesty to acknowledge it), only people don't know that because they haven't read the DOJ
report
about it and still believe all the lies that were told about this episode immediately after it.
Of course, I also understand that there is nothing you can do about lightning (that's not exactly true but whatever), whereas cops have agency, act on behalf of the people, etc. However, all these differences are irrelevant to the point I'm making, because I'm not responding to people who are shocked by racism in law enforcement. As I recently 
argued
at
length
, many people wildly overestimate how racist the police is, but there is no doubt that racism in the criminal justice system exists and that it's shocking. I'm responding to people who talk about the "epidemic of police shootings of unarmed black people", which is the kind of things you hear on Democracy Now all the time. There is no such epidemic and the idea that black people have a good chance of being killed by the police whenever they run into cops is probably the best example of a moral panic you can find. (Liberals just love to apply the concept of moral panic to conservatives, in some cases with good reason, but they don't realize how often it applies to them.) The fact is that, even if you are black, it's completely irrational to fear that the police might kill you even if you didn't do anything wrong.
Liberals often make the exact same point about terrorism, but use the same logic about police killings and, all of a sudden, they are beside themselves. Indeed, when I made that point on Facebook after Ray Lewis made his idiotic comment, it was immediately suggested in no uncertain terms that I was a racist. 
What is really infuriating about that kind of ridiculous hyperbole is that I have no doubt that pretty much everyone who hears it, except for a handful of activists/academics who have drunk the kool-aid and live in a parallel universe, knows that it's complete nonsense, but they never say it. I guess you're supposed to defer to the experience of the black guy who is talking, no matter how preposterous his claims are. But I really don't see how that is respectful. To me that's exactly the opposite of respectful. If you take someone seriously, you should call him out when you think he is talking nonsense, regardless of his race. Not to do so because he is black is just patronizing. Beside, it's not as if only Don Lemon or Ray Lewis said that kind of things, plenty of white people also do. I don't know to what extent they really believe it and to what extent it's just virtue signaling, but to be honest, I don't really care.
In fact, the people who say that kind of nonsense aren't helping black people, on the contrary. The problem of black people in the US isn't that they are being killed by the police. Despite what conservatives sometimes think, it isn't even that they are being killed by other black people, even though that is far more common. The problem of black people or, to be more accurate, the problem of poor black people (let's keep in mind that not every black person lives in a ghetto and that most of them actually do pretty good), is that they live in a neighborhood riddled with crime, go to bad schools, etc. If liberals really want to help black people, they should focus on these problems, instead of promoting a narrative about the danger of being black man in America completely detached from reality.
When I say that, people often retort that we can do both, since political activism isn't a zero-sum game. But of course it's a zero-sum game. How could it not be a zero-sum game? Newspapers have only so many pages, radio and television programs can only be on the air for a limited amount of time, people can only devote so many hours or donate so many dollars to political causes, etc. So every amount of political capital, money, etc. that you spend on the imaginary epidemic of unarmed black men killed by the police is political capital, money, etc. that you don't spend on many far more serious problems faced by poor black people in this country. I get that it's probably harder to get people to care about some of the other issues I mentioned, but even a little bit could go a long way. Just imagine for a second if only 1/10 of the outrage generated by police shootings were devoted to some of these other problems… There are few causes whose pursuit could fail to do more good than peddling nonsense about the killing of black men by the police.
It would also be politically smart for liberals to focus on the other issues I mentioned. Indeed, many of the problems faced by poor black people are problems that working class people in general have to deal with, so policies to address them have the potential to appeal to a large segment of the electorate, unlike racial demagoguery about racism in the criminal justice system. Not only is that kind of things unlikely to appeal to white working-class voters, but it probably turns them off. On the contrary, policies to get people decent housing, a better education, more affordable health care, etc. could garner a lot of support from a broad segment of the electorate. Since I usually think liberals are wrong, I'm sure I would disagree with many of the policies they would propose to address these issues, but at least I would think they are trying to solve real problems. But of course it means that they couldn't engage in virtue signaling and moral grandstanding as much anymore, which I suspect might be the real problem here…